Categories:
Other Brands
Is the futuristic bag the next big thing? Are we moving that fast in fashion? Well, we know that a lot of brands have started introducing futuristic handbags including Chanel. Now Louis Vuitton is catching this new wave. So for the Fall Winter 2017 Collection, meet LV's version of futuristic design. It's sophisticated, robotic and so different (for sure!).
The Design
Did this fresh design 'WOW' you when it was first released in the Fall Winter 2017 Ad Campaign or on the Runway? Well, the look is not as chic as the Monogram or Empreinte print, but maybe this design fits best with casual outfits.
The Louis Vuitton futuristic is sophisticated and built with tight lines and streamlined-shape. It's made from embossed Epi leather, which is strong and luxurious leather. This futuristic print has been embellished on the iconic Speedy Bag, but also on the new-signature Twist Bag. There might be more styles available, but the basic principle of the print remains the same.
This futuristic print is built with multiple symbols on the bag. It reminds me of robots in Star wars and the buttons on spaceship. There is also an L and V logo printed in two separated colors. Some parts have remained the same like the original version like the handles on the speedy, the leather zip and the iconic lock. There is even a side-pocket in the exterior for instant-essentials.
The Sizes And Prices
The Louis Vuitton Futuristic print is embellished on different handbags like the Speedy Bag or on the Twist Bag. Each style has their own price tag.
Louis Vuitton Futuristic Speedy 25 Bag
Size: 5.9' x 7.5' x 9.8' (L x H x W) inches
Prices: $2650 USD, $3250 CAD, €1900 euro, £1780 GBP, $22000 HKD, ¥313200 JPY, $3400 AUD.
@Vogue
@Vogue
@Vogue
@Vogue
@Vogue
@Vogue
@Vogue
comnum(0) tbcount(0) tbcount(1)
Categories:
Other Brands
Whenever we see a new tote bag at Prada, we get excited. We think about all the previous tote bag that they have designed, because they were so pretty. For the Fall Winter 2017 Collection, there is another fresh and interesting handbag that you must see. It's called the Prada Box Tote and it's something you've never seen before.
The Design
Recently, Prada has been releasing a lot of 'box' and 'trunk' –inspired handbags. Just look at their Micro Box Bag. The new Prada Box Tote is chic and streamlined. It's designed with smooth and curvy body. The look is a mix of a tote bag and a minaudiere as it features a rare turn-lock closure.
The sides remind me of the Frame Bag, which is solid. The top comes with two long double handles and there is logo engraved on the clasp. The sides also showcase the color of the interior and it's refined with a golden plate.
The interior
The bag opens like a cosmetics box – when it's open it will reveal all the interior. Inside you will find three pockets including one with a zipper closure. The center pocket is crafted with a spring hinge closure (like a clutch or minaudiere bag). It's quite unique considering how its put together.
The Sizes And Prices
Measuring 20.5 x 14 x 13 cm, priced at $4450 USD, €3100 euro, £3050 GBP via Prada boutiques.
More Images
comnum(0) tbcount(0) tbcount(1)
Categories:
Other Brands
Leading model Frida Aasen teams up once again with photographer Asa Tallgard for the October 2017 issue of ELLE Norway. The face of Elisabetta Franchi embraces denim styles for the fashion editorial. Styled by Petra Middelthon, Frida looks casually chic in jeans from brands such as Rag & Bone, Diesel and Replay.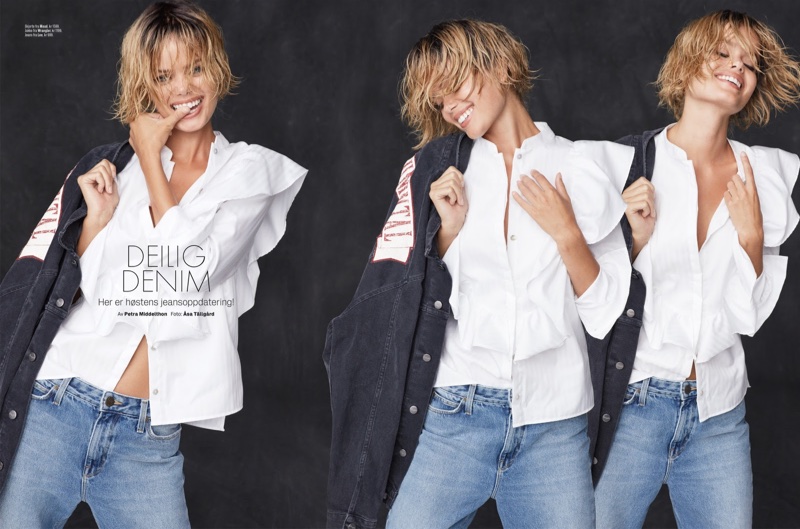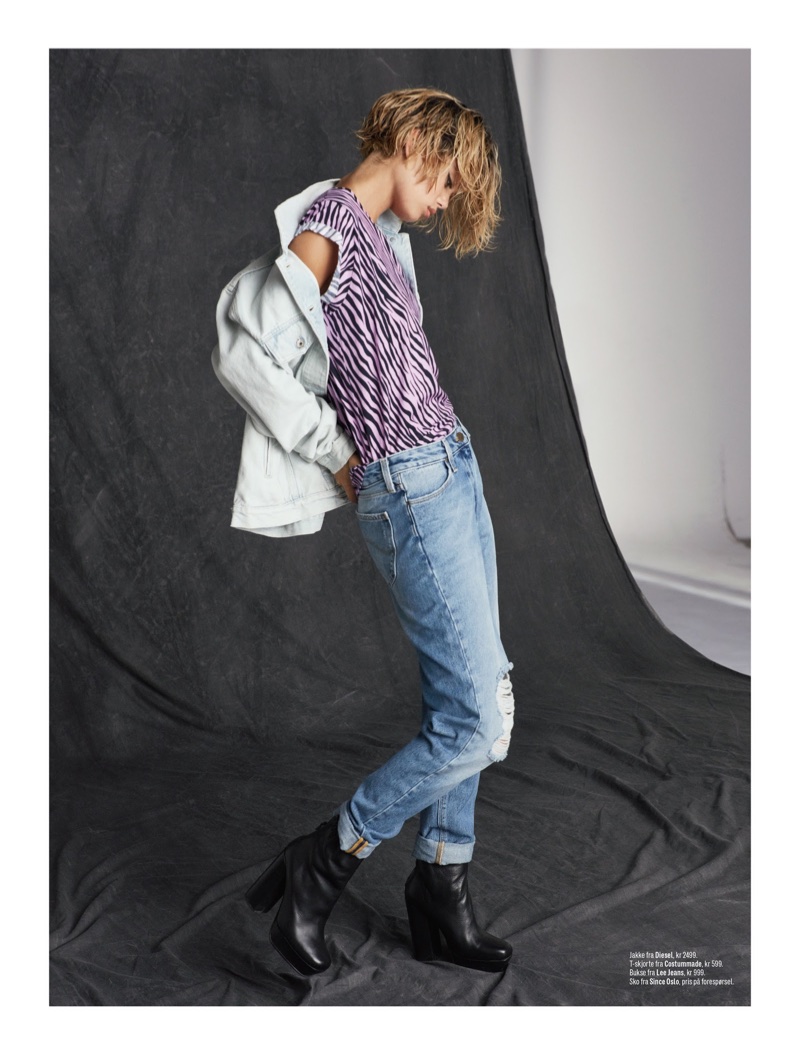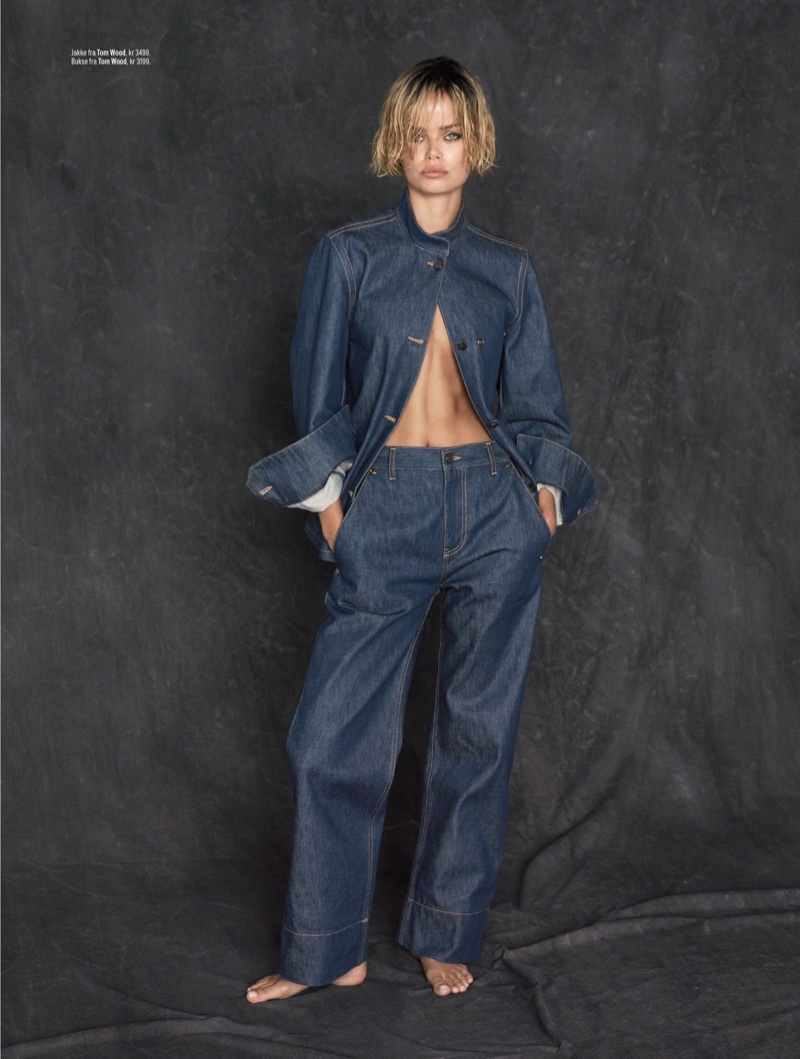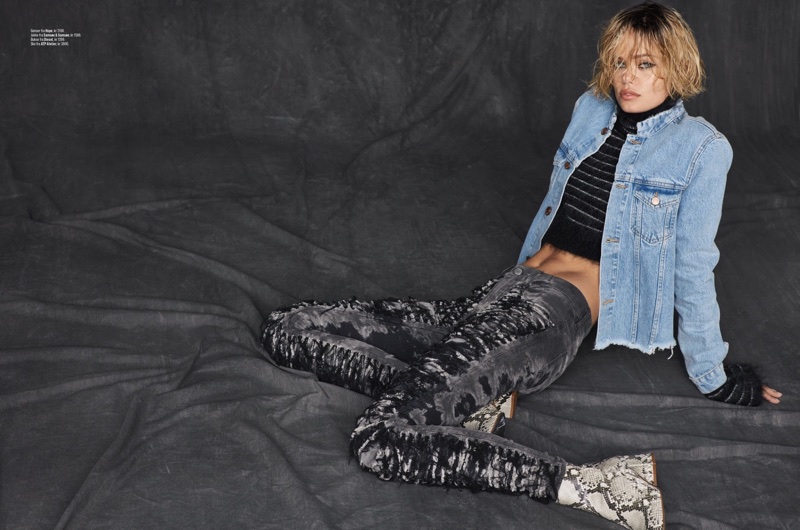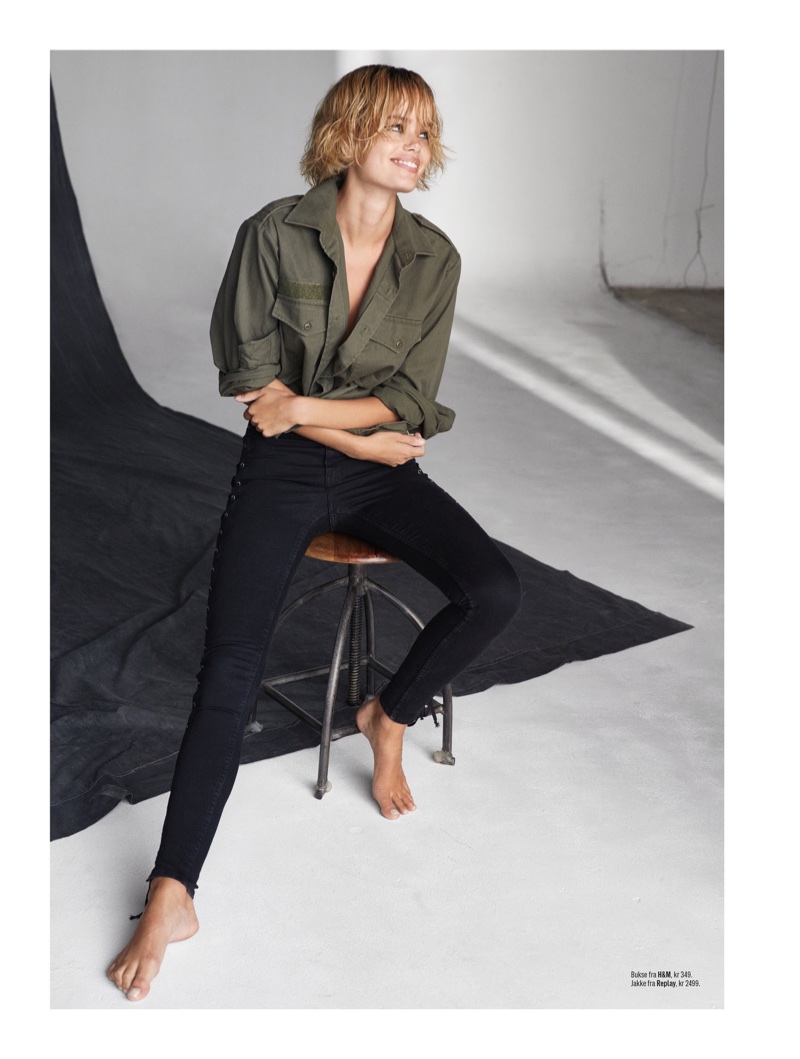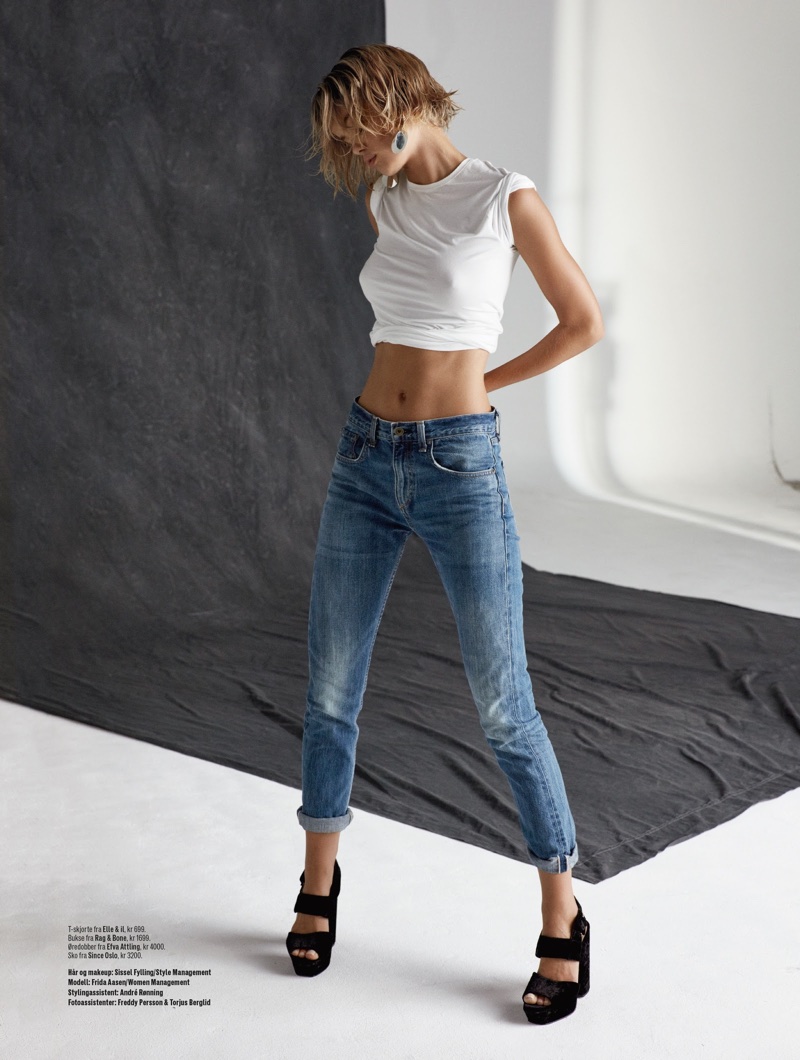 comnum(0) tbcount(0) tbcount(0)
Categories:
Other Brands
Eniko Mihalik is a vision of pure elegance on the September 2017 cover of ELLE Serbia. Photographed by Greg Swales, the blonde beauty wears a windowpane print shirt and grey skirt from Monse. In the accompanying spread, Eniko wears sophisticated styles from the fall collections. Stylist Arnold Milfort dresses the Hungarian beauty in fashion from Dolce & Gabbana, 3.1 Phillip Lim, Michael Kors and more.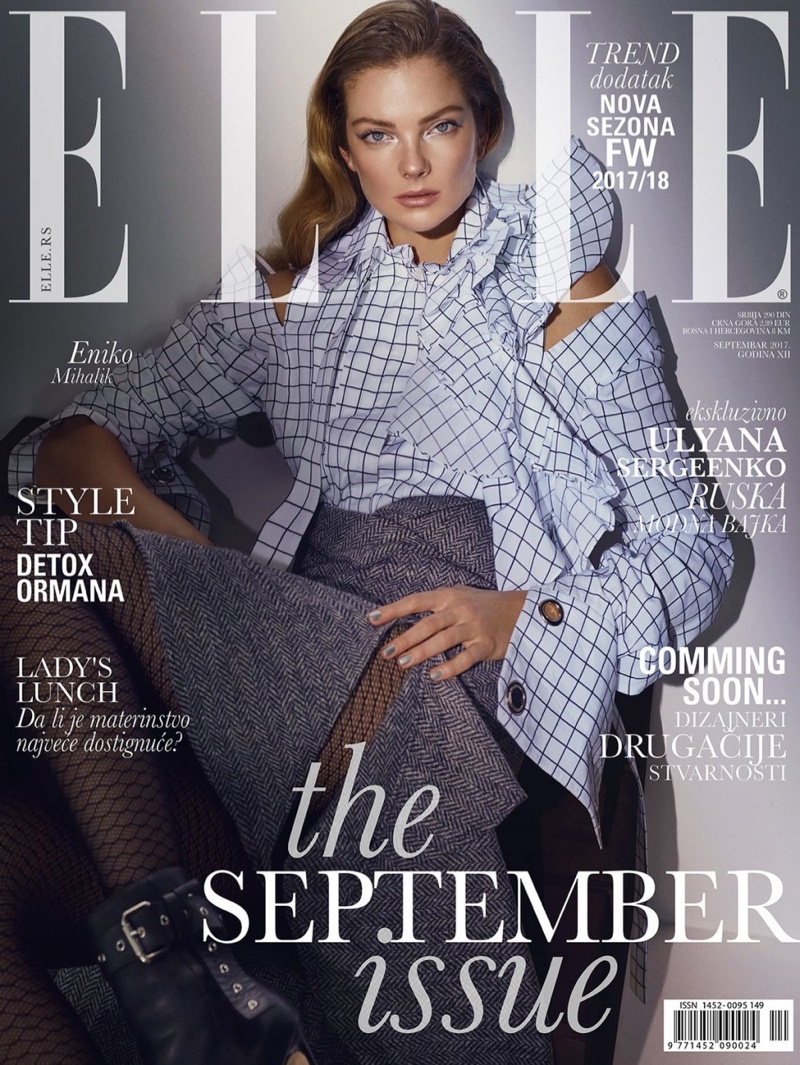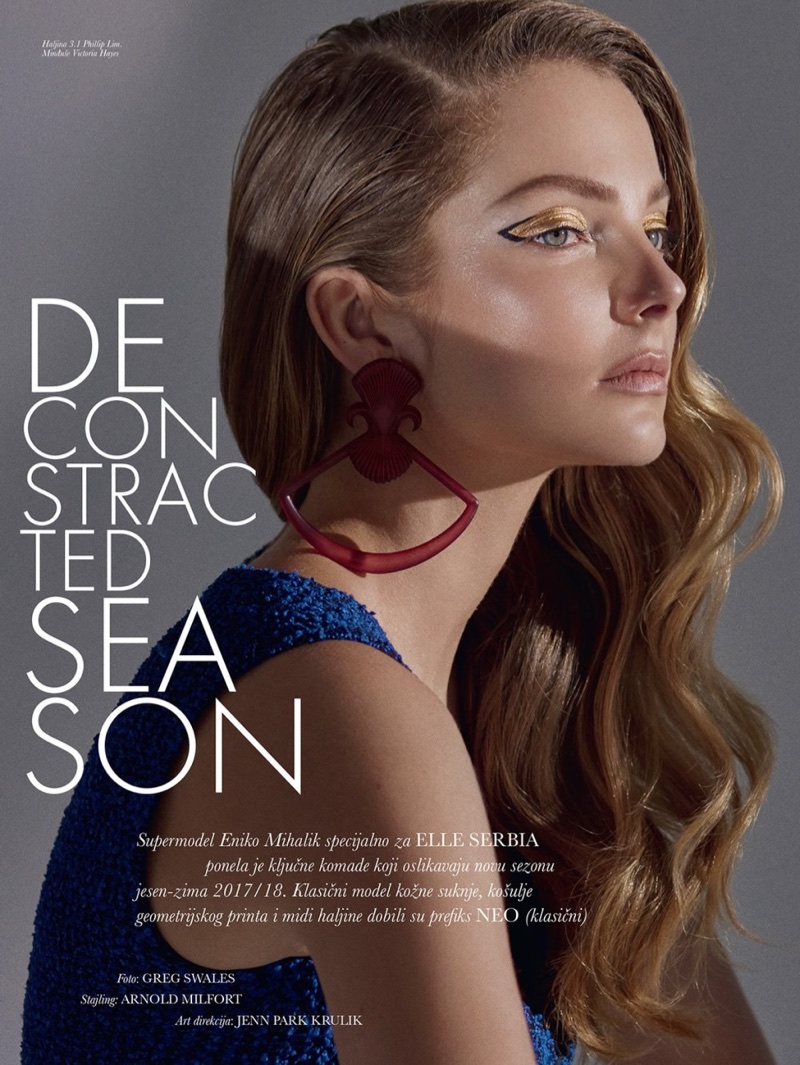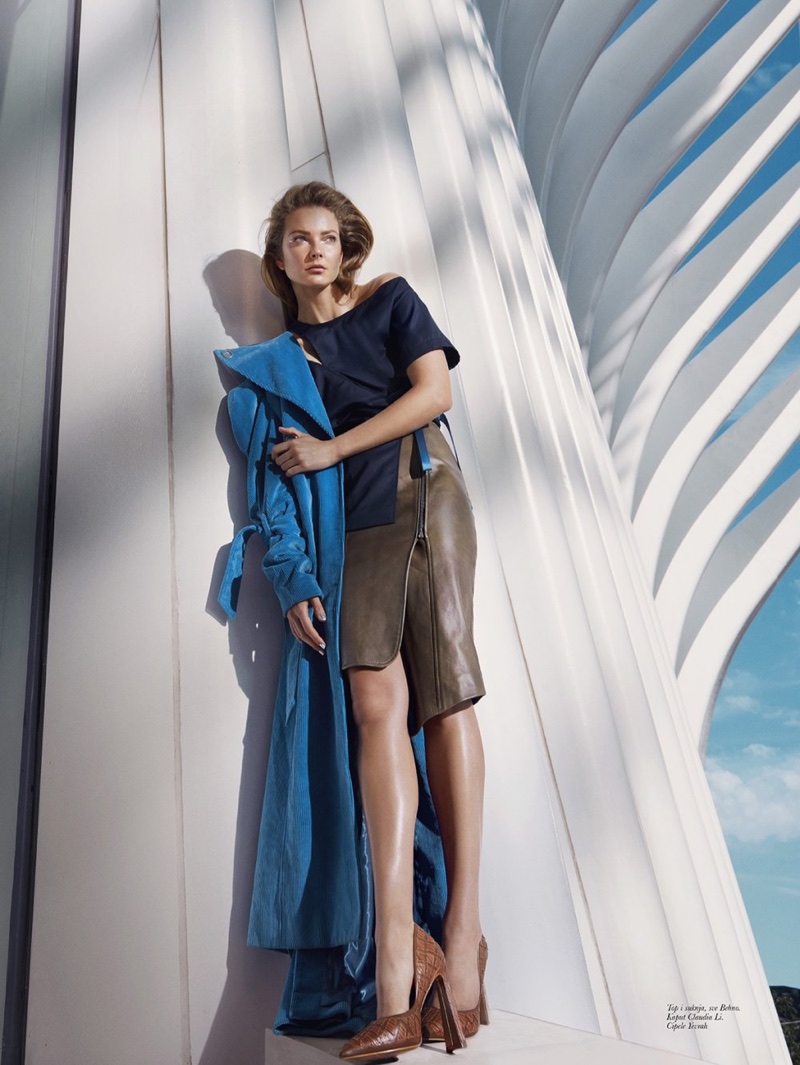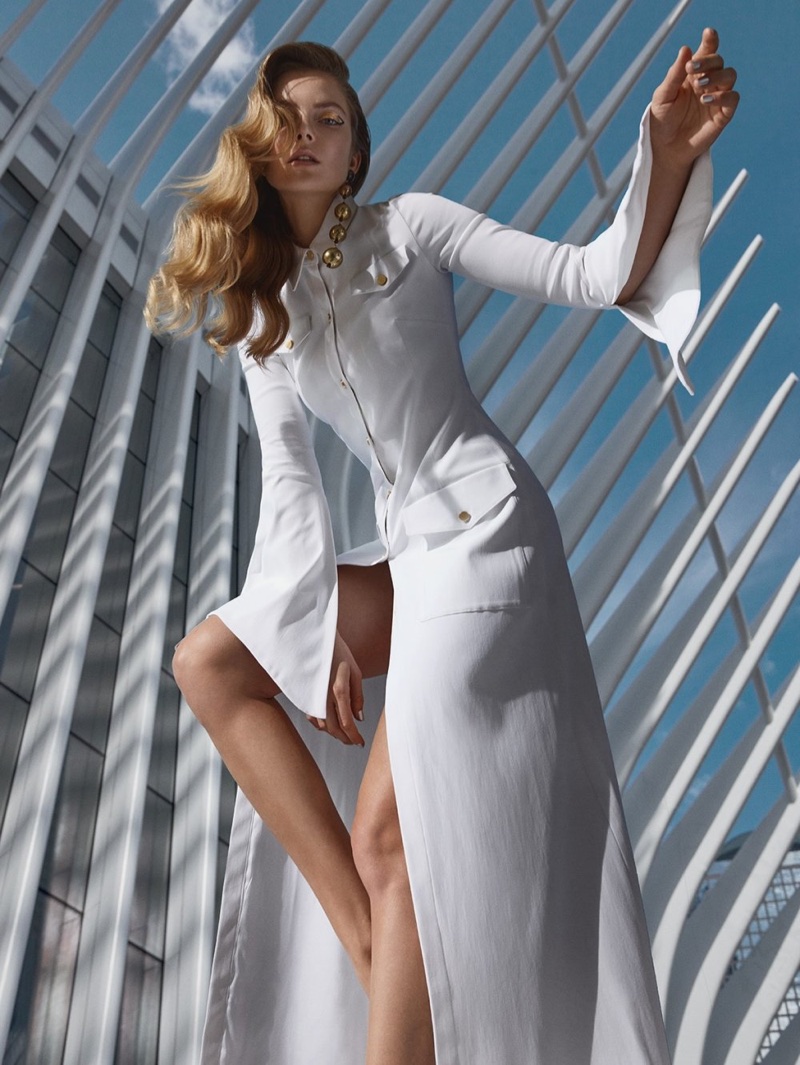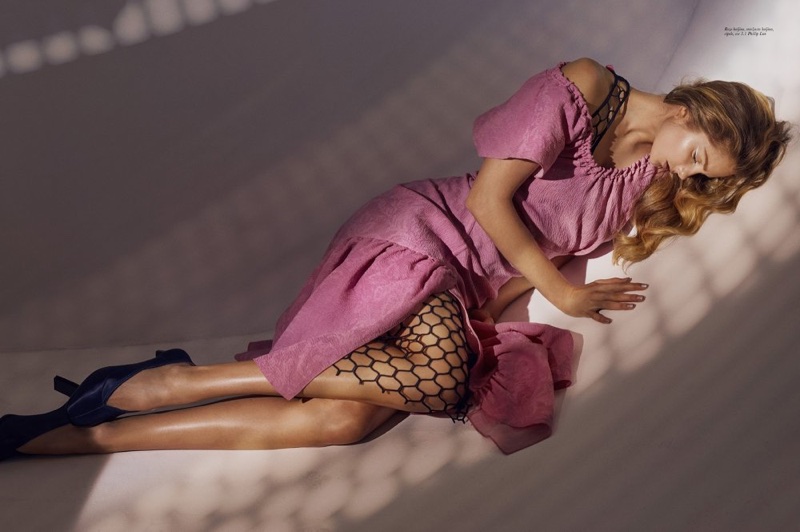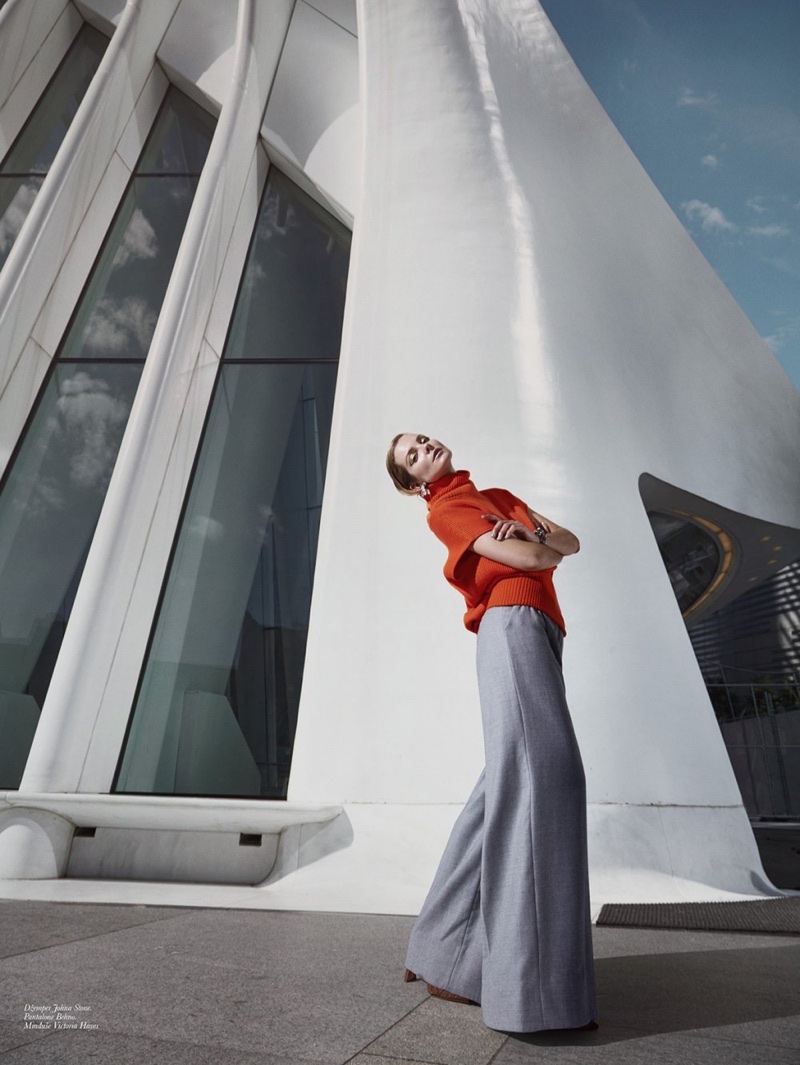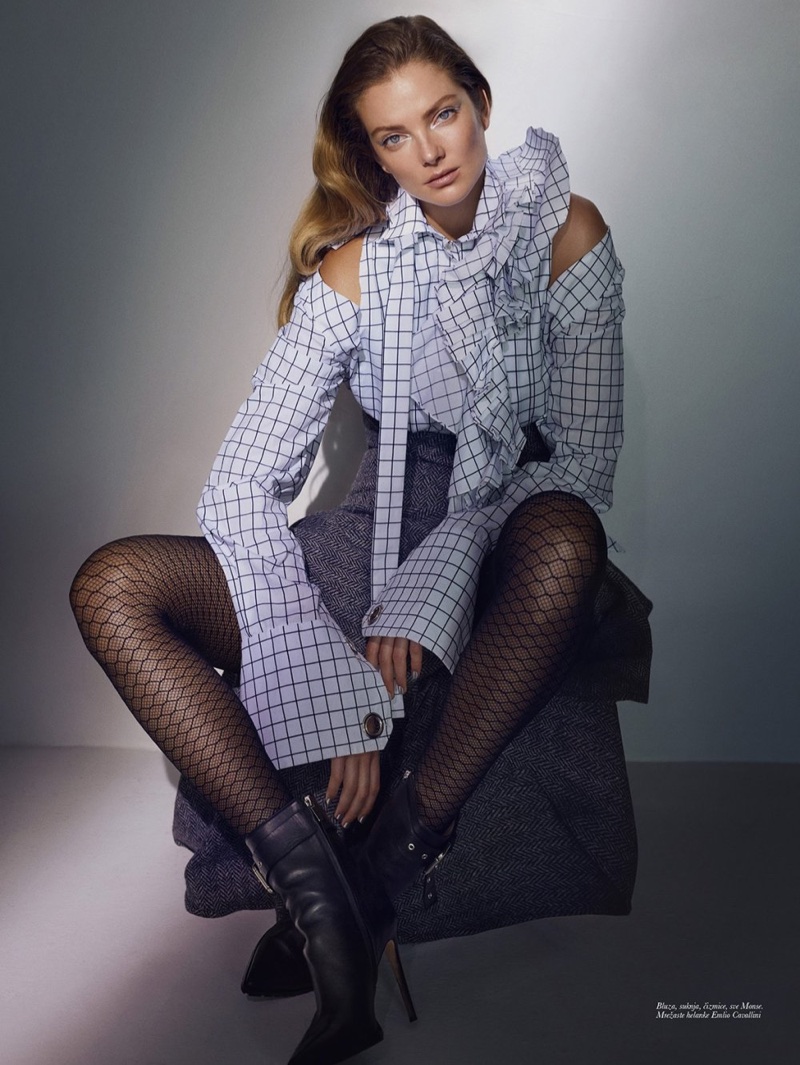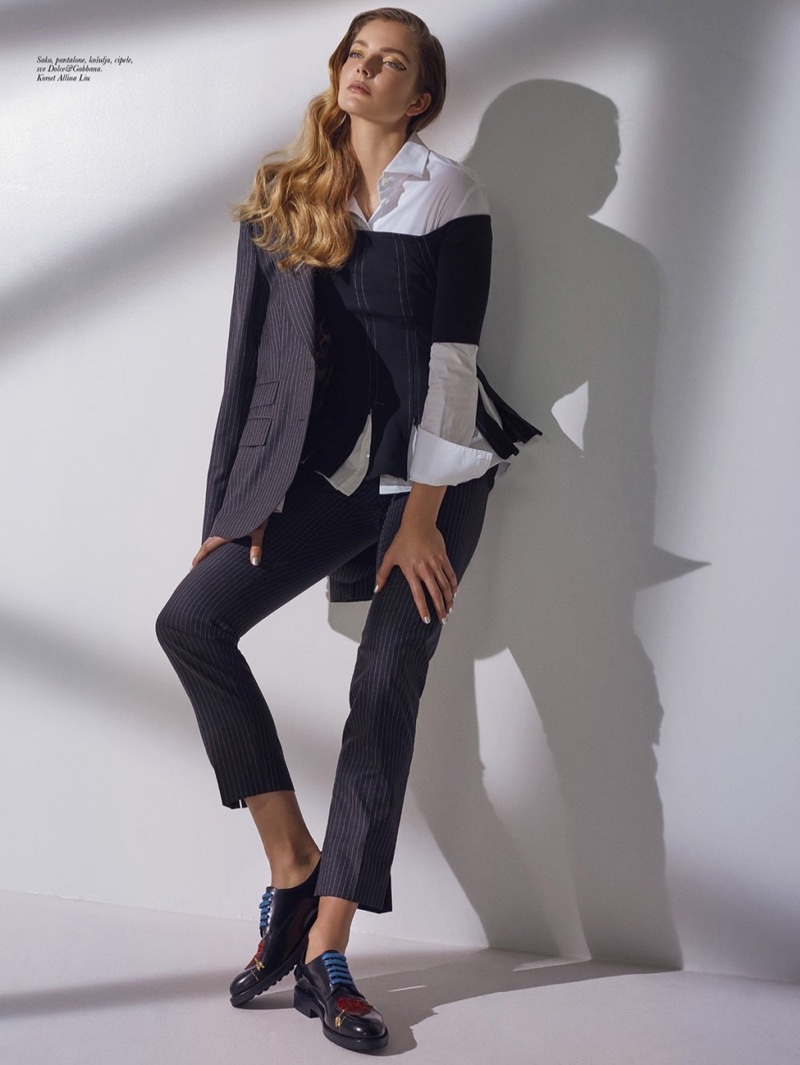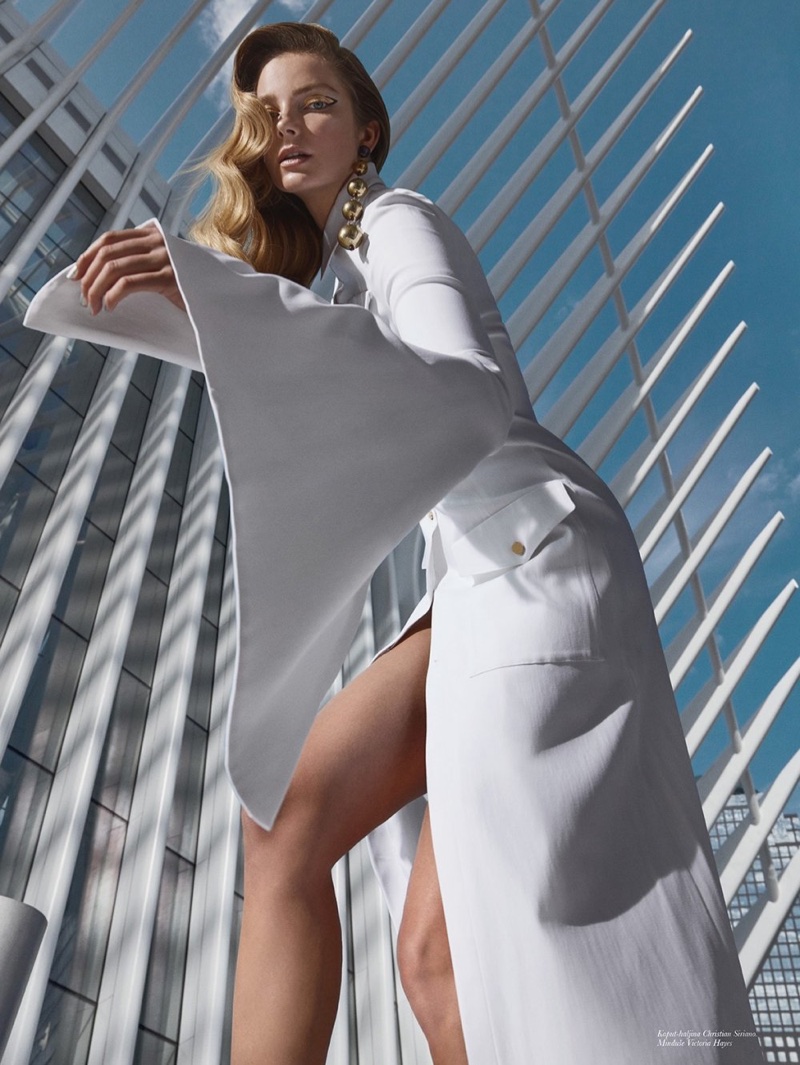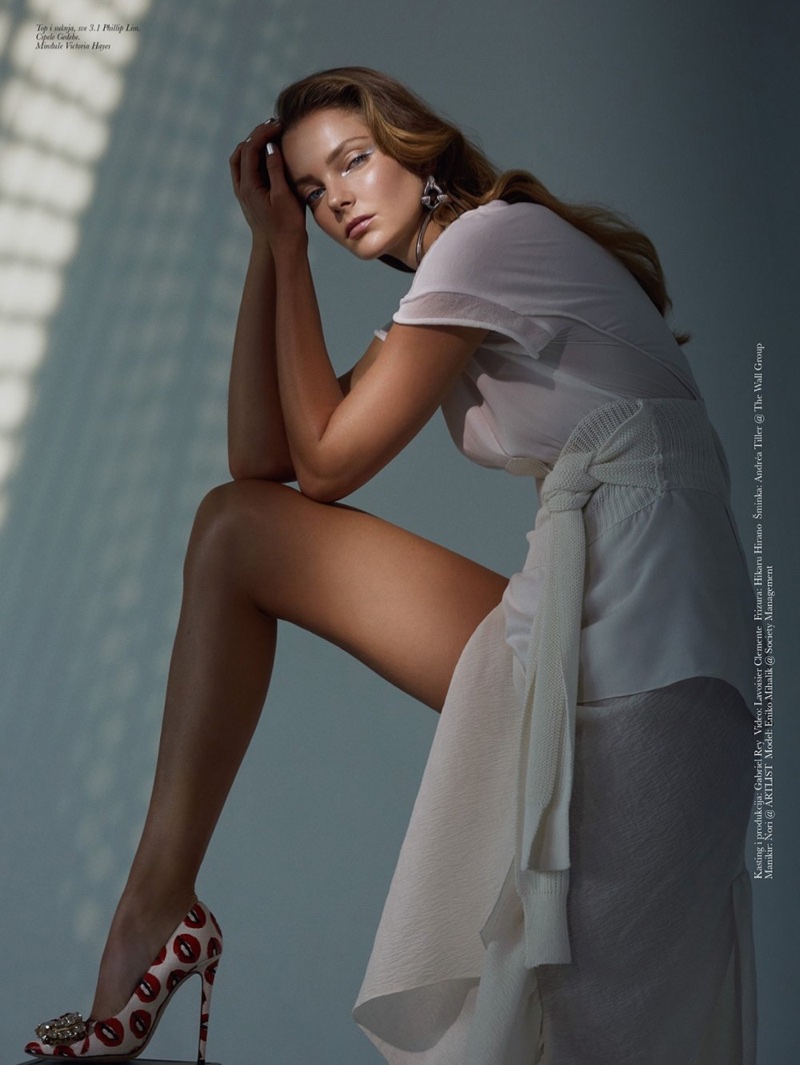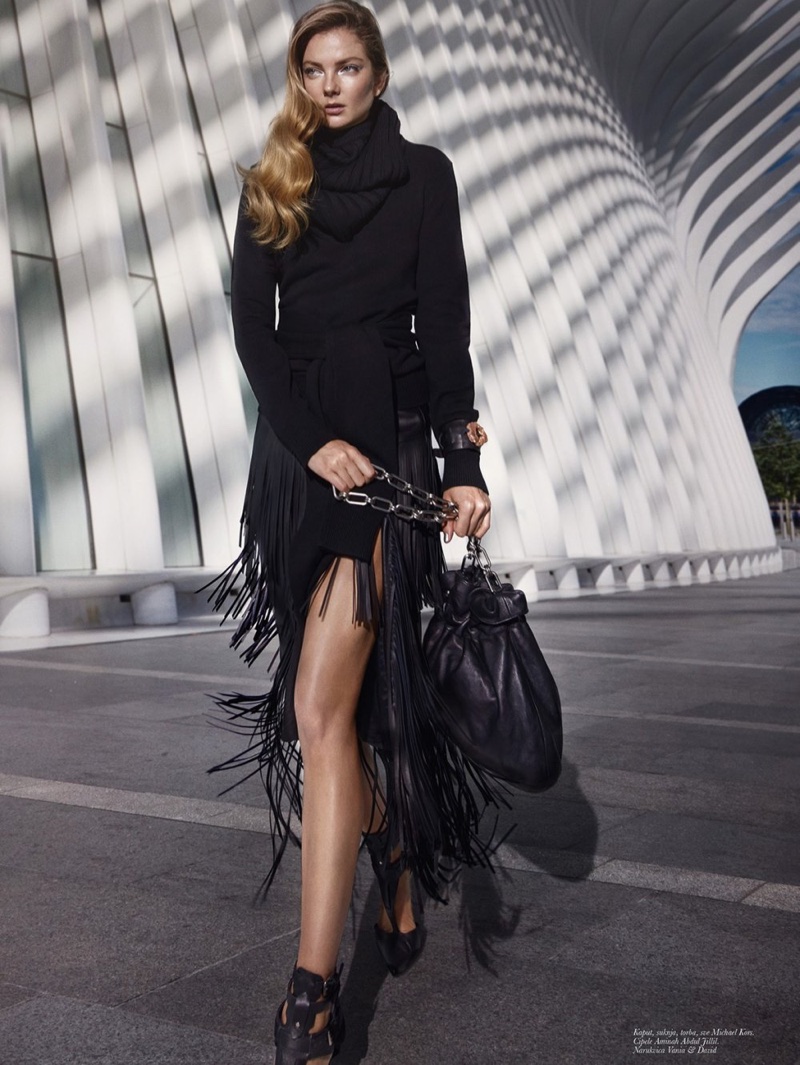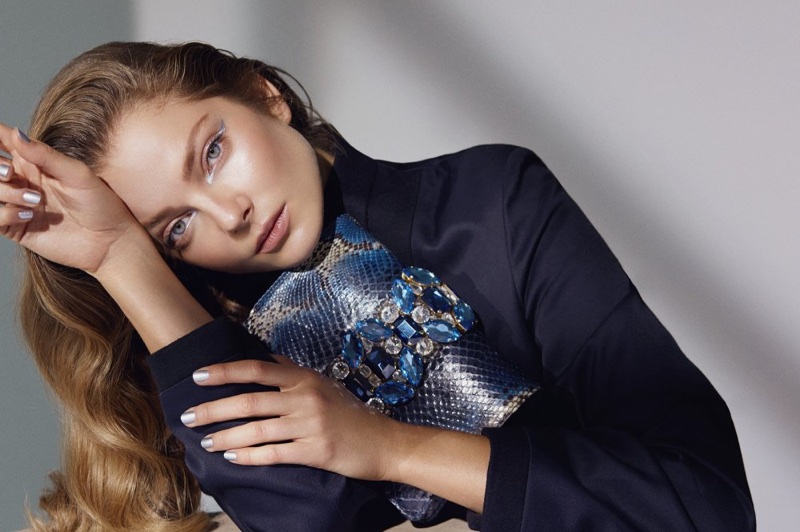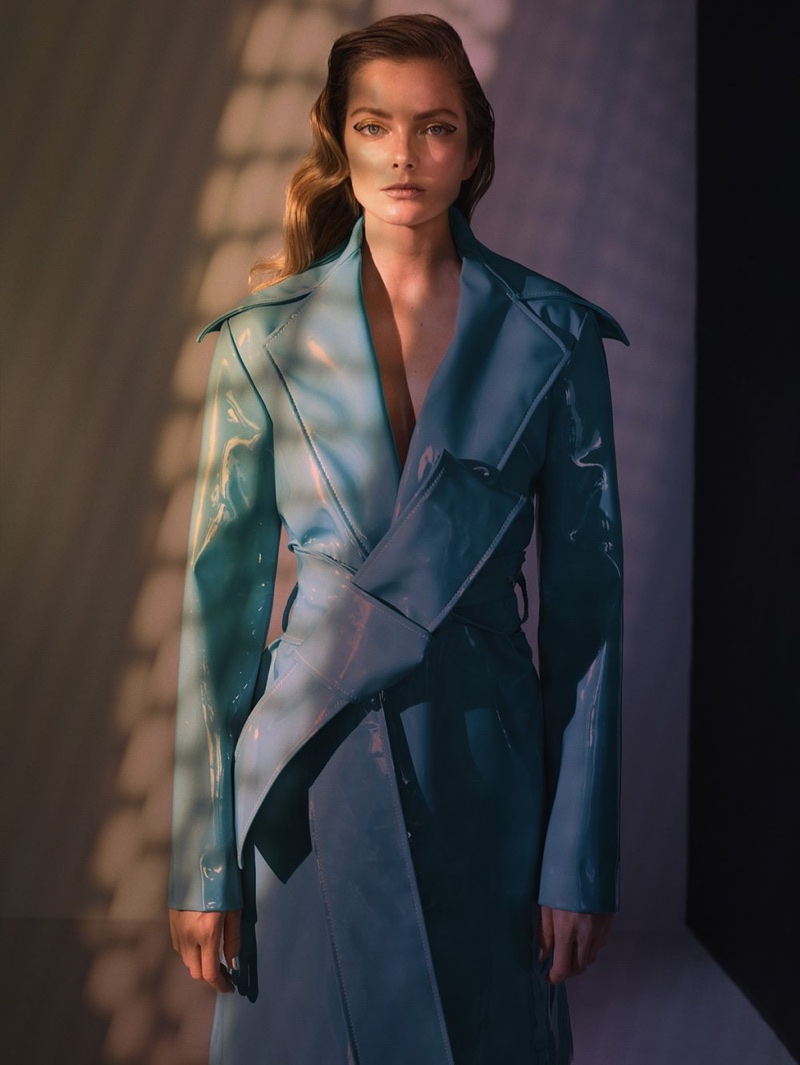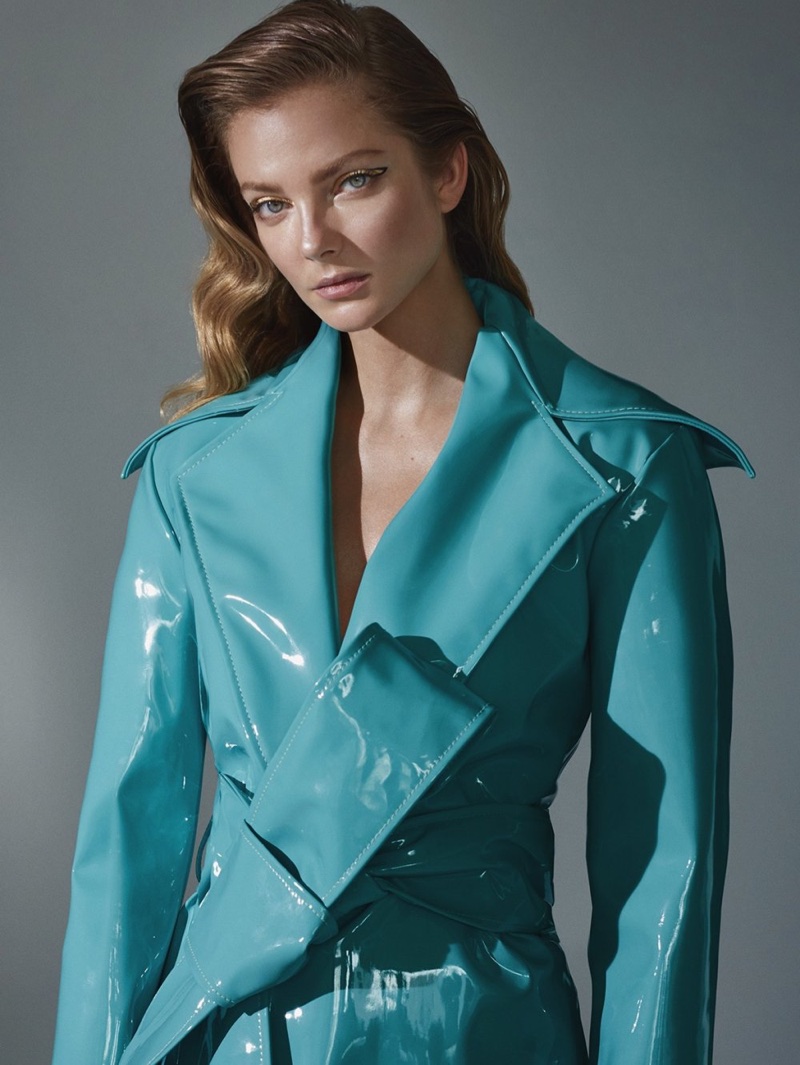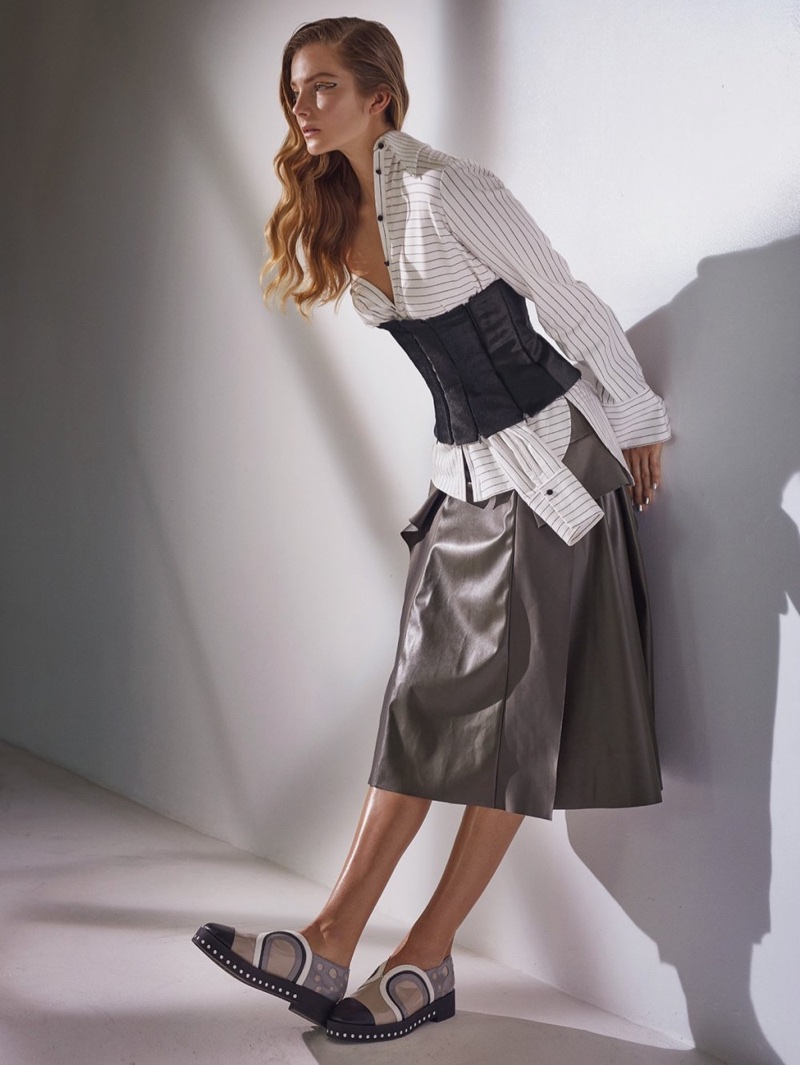 comnum(0) tbcount(0) tbcount(51)
Categories:
Fashion
Top model Andreea Diaconu looks like a denim diva on the August 2017 cover of Vogue Mexico. Photographed by Chris Colls, the brunette beauty wears a frayed denim jacket and shorts from Philosophy di Lorenzo Serafini's fall collection. In the accompanying spread, Andreea wears even more jeans with looks styled by Valentina Collado. The face of Tod's charms in the designs of Tommy Hilfiger, Off-White, Celine and more.
comnum(0) tbcount(0) tbcount(135)
Categories:
Designer Shoes
Only for this season, Chanel will shower us with Pearl Espadrilles. Once the Fall Winter 2017 Collection is over, don't regret it if you are not wearing a pair. Last time we reviewed the Chanel CC Pearl Espadrilles. They were gorgeous shoes with CC logo decorated in Pearls, but there is a second style. Well, let's talk about that.
Here's another Chanel Espadrilles. Compared to the Chanel CC Pearl Espadrilles, these shoes don't have the CC logo decorated in pearls. Instead, it's crafted with suede CC in bright and sharp colors. The toe is also made in the same style – suede with sharp colors.
The pearls are the most stunning part of this fresh design. There are little pearls stitched all over the Espadrilles as a finishing touch. The amount of pearls is just perfect, not too much and not too little.
These shoes are made from suede and while it's not easier to maintain like leather, some people do like suede because it fits better and it's more comfortable. There are different colors available including red, blue and black. The style code is G29762 and priced at $775 USD, €560 euro, £485 GBP, $900 SGD, $860 AUD, $4500 HKD, ¥72360 JPY, ¥4500 CNY
euro via Chanel boutiques.
Instagram @luksusowezakupy
Instagram @pastilashop
Instagram @lux_brands_boutique

Instagram @pastilashop
Tags: Chanel ESPADRILLES CC with Pearls
Categories

New Posts

Hot Posts